Bio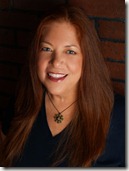 Kalila
Kalila studied Taiji and Qigong for almost three decades. Her training includes classes and seminars with Grandmaster Liang Shou-Yu, Professor Jian Cheng Ji and Dr. T.C. Cao. She continues to attend seminars, workshops and do independent study.
For over 46 years Kalila has operated businesses in the Metro Atlanta area, the past 27 years as an instructor of Taiji for health. She is a vendor with the Cobb County Government and taught in the senior centers. As a sub-contractor, her jobs include teaching for retirement communities, churches, doctor's offices, universities and organizations that hire her to teach classes or give presentations. The one-time presentations include audience participation with a mini lesson. Northside Hospital, The Cobb County Library and the WellStar Diabetes Support Groups are a few of the organizations where Kalila has given presentations.
She holds teaching licenses and ranks in the Japanese marital arts of Shinkendo, Toyama Ryu, and Bojutsu, under the direction and teaching of Obata Toshishiro Kaiso. She has been a member of the International Shinkendo Federation since 1996 and trains at the Atlanta Budokan dojo.
Kalila holds a Bachelor of Science from Georgia State University, 1971, with a major in Mathematics and a minor in Psychology.
Taiji Instructor:
Kaiser Permanente at the Cumberland Medical Center: 2015 – present                                       First Presbyterian Church of Marietta: 1991 – present
Cobb County Government/Senior Center: 1996 – 2014
The Wellness Foundation: 2005 – 2011
Atlanta Budokan: 2009 – 2010
Kennesaw State University: 2006
Presbyterian Village: 1998 – 2004
City of Woodstock/Senior Center: 2001 – 2004
Kennestone Hospital/Good Life Club: 2001 – 2002
Atherton Place: 1996 – 1997
Current Ranks and Instructor Licenses:
Shinkendo: Ji-e rank with Chuden-Renshi Instructor License

Toyama Ryu: Nidan rank with Shidoin Instructor License

Bojutsu: Shodan rank